Waimairi Toy Library – Burnside, Christchurch
Located in Burnside, Christchurch, the Waimairi Toy Library has been serving the North West of Christchurch since 1988 and we have so many wonderful and educational toys to share. Toy libraries are an invaluable resource that help not only our children's development, but also our environment, by reducing the amount of plastics that ends up in our landfills. This helps keep our environment rubbish-free one toy at a time.
We are open!
The library is now open again.  As well as being able to come in and browse, members can book some of our most popular toys for click and collect every Thursday and Saturday! Easy as system to book lots of new toys and games for the little ones to explore. 
Member login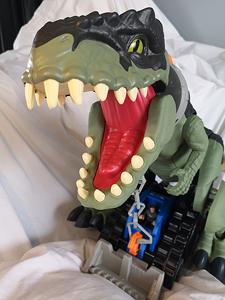 Suiting children from 0-11 years, our range is fantastic and includes:
large ride-on toys
Fisher-Price Imaginext toys
baby toys including exersaucers
toys to stimulate the imagination
Our Generation doll sets
dress-ups
dolls, castles, ships, vehicles
portable roller-coasters and slides
bikes
duplo, WOW Toys, Imaginext, Playmobil
puzzles and games
playing house, water toys, railway sets
Knex
New toys coming soon!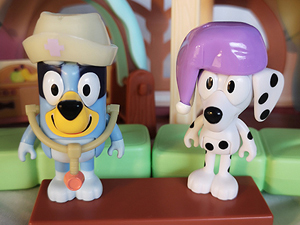 Be sure to keep up-to-date with our Coming Soon page as we have lots of new toys arriving soon! We also promote new toys on our Facebook and Instagram pages.
Join our Toy Library
Joining our Library is simple – just visit our Membership page for more information. You can also sign up online at any time.
Donate to our Toy Library
For those that would like to help out our toy library but don't want to be a member, we accept donations via Givealittle.