Our Toys
We have over one thousand quality toys in the library collection to cater for children from birth through to about eleven years of age.
As one of the biggest Toy Libraries in Christchurch, we pride ourselves on having good quality toys, including all the classic favourites through to new popular games and characters. Membership fees & grants we receive from community groups throughout the year allow us to purchase new items throughout the year.
Check the News page, our Facebook  or Instagram pages, or pop into the in the library to see our new toys. We post pictures up as the toys arrive and then they are packaged and available throughout the year.
As we have nearly one thousand items we won't list them all here, but encourage you to stop in and explore what we have on offer, including:
Baby toys: 4 Exersaucers, play & activity gyms, ride-on's, Fisher Price, Little People, WOW toys
Manipulative toys and educational games: great for developing early math and pre-reading skills. Many items will assist in development of fine motor skills 
Lots of Orchard Toys games and DK learning activities
Railway sets (Thomas and Mobilo)
Wooden toys (castles, pirate ships, Le Van Toys and Plan Toys)
Construction sets including Lego, Duplo, Mobilio
Dress up costumes for boy's and girls from size 2- 6 years
Puzzles starting from simple wooden puzzles for infants through to 4-6 pieces, 100+ for older children
Role play area: (everything you need for the family corner) vet, highchairs, pushchairs, cots, vacuum cleaners, hairdresser, kitchen equipment, workbench, BBQ, lawnmower
Outdoor & ride on toys: Slides, see-saws, a range of bikes and scooters, Basketball Hoop
Water and sand play toys: Aqua play sets, digging toys, bath toys, funnels and water wheels.
SensoryToys: an A2 LED light panel with accompanying resources such as transparent blocks, gel letters, Insects in resin and X-ray films.
Musical instruments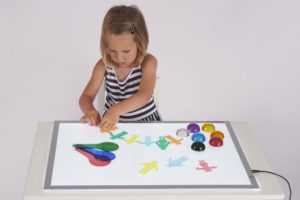 Our current toy allocation per member is a maximum of 4 x $2 toys plus 4 other toys. You may choose to have 8 non $2 toys per fortnight or a combination.
We also have a couple of toys that can be booked in advance and are great for parties or family road trips: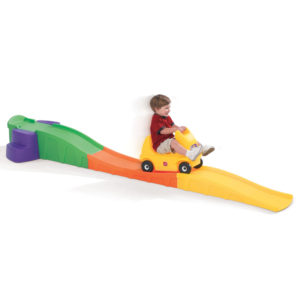 2 Roller Coasters – $3 per week
Pikler triangle
Kinderboard
A2 LED Light Panel with x-ray film set and colour paddles. – $2 per fortnight
To book these please let our toy librarian know.
The committee purchases toys throughout the year as funds allow using catalogues from Teacher Direct, Play and Learn and Brands. We take pride in providing high quality toys that you may not have seen in stores.
If you have a suggestion for a toy, please put your idea in the suggestion board which is available by the front desk (or email [email protected]). We welcome your ideas and feedback at any time.
Over the Christmas –New Year period the library closes to allow the committee to undertake routine maintenance on the toys. You can hire toys over Christmas so long as your membership remains current at the time they are due back. Christmas toys are issued during the last two weeks of opening only. You can hire up to 5 toys for the Christmas period at a charge or $5 per toy. All toys in the library are available to hire except roller coasters.